The "Camp Camp Panel Panel" returns for a second year at Rooster Teeth's annual RTX Austin convention!
The panel will occur on this upcoming Friday, July 7th at 12:00pm CDT (17:00 UTC). This post will be updated with a stream link as it becomes available. You can join us for live discussion of the panel at our Discord.
UPDATE: The panel will be streamed at https://www.twitch.tv/rtxgovernors. The panel has ended! Enjoy the rest of RTX! A recap follows:
Panel Recap
Confirmed details
Platypus merchandise is incoming!
12 episodes for Season 2, just as much as Season 1 had.
Season 2's finale (S2E12) will be double length at 22 minutes.
There will be two more bonus episodes after the Season 2 finale! They will premiere in the fall.
It has been double confirmed (originally mentioned in a Camp Camp Q&A on Reddit) that Richie Branson has done the end credits songs for all Season 2 episodes. They will release weekly on most online music services.
Full Panel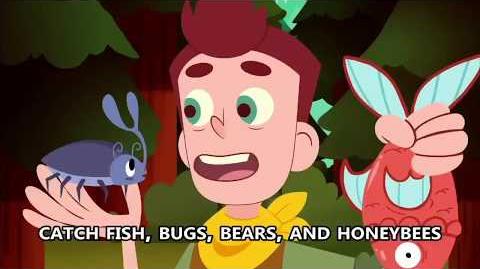 Related Panels
You may also be interested in RTX's other panels, such as the 2D Animation Panel. Please check the RTX Austin website for those details.
---
Whether you are at home tuning in, or crawling the floors yourself– enjoy the expo!
Ad blocker interference detected!
Wikia is a free-to-use site that makes money from advertising. We have a modified experience for viewers using ad blockers

Wikia is not accessible if you've made further modifications. Remove the custom ad blocker rule(s) and the page will load as expected.